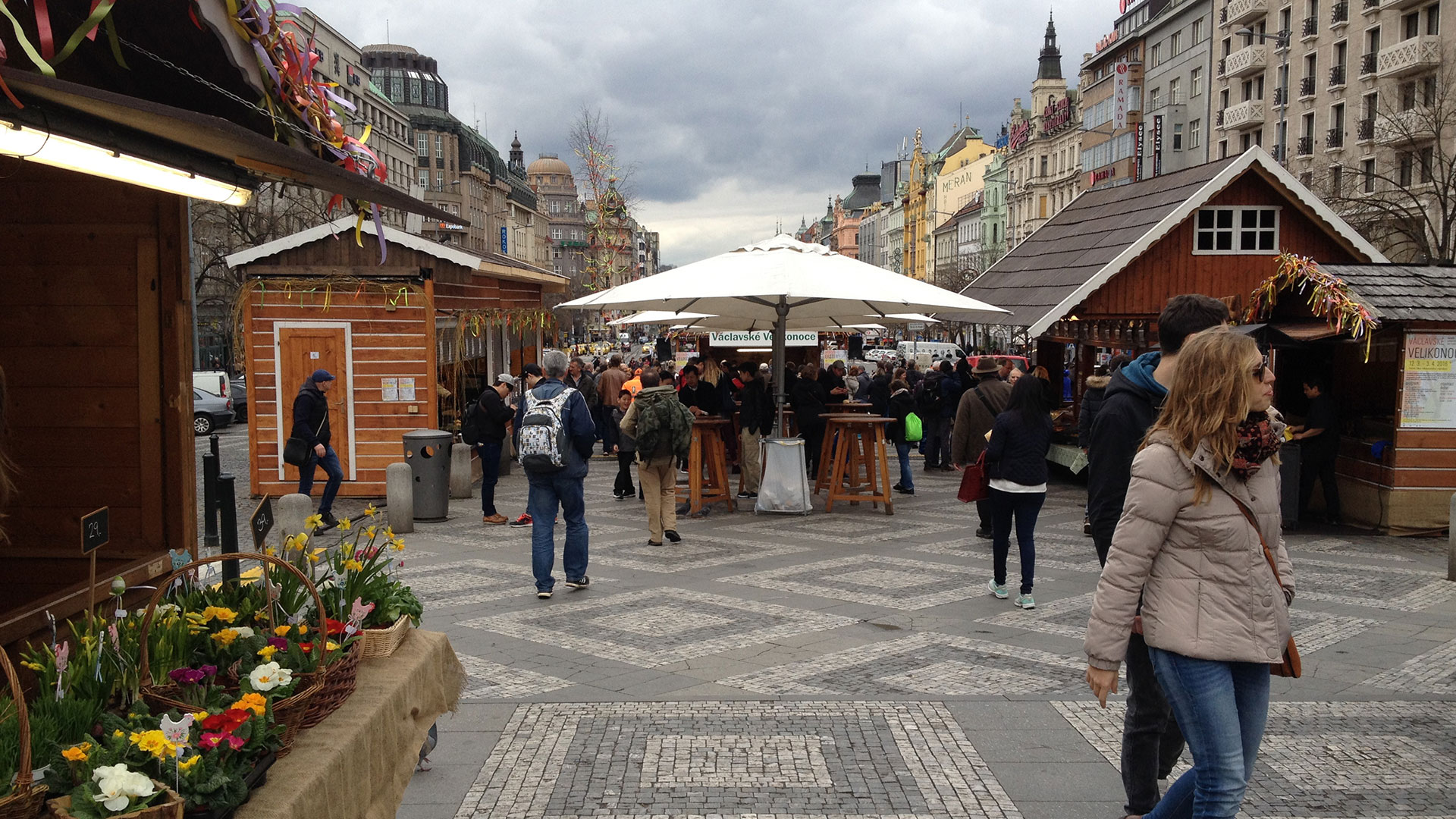 WENCESLAS EASTER
We're building!!!!!
It's finally here, according to meteorologists spring is definitely taking reign and Easter bunnies are emerging on Wenceslas Square.
Wenceslas Easter 2016 or the Easter markets, not just for Prague residents, begin on Saturday, 12 March and will run until 3 April.
The official opening will take place on Monday 14 March from 16:30 with the participation of Prague 1 representatives.
Enjoy the early spring atmosphere with longer outdoor activities, so much missed after the long winter, to the tune of The Brownies.
We'll be slicing and handing out Easter sweet bread, so come join us and have a great time.
The press release can be found here.