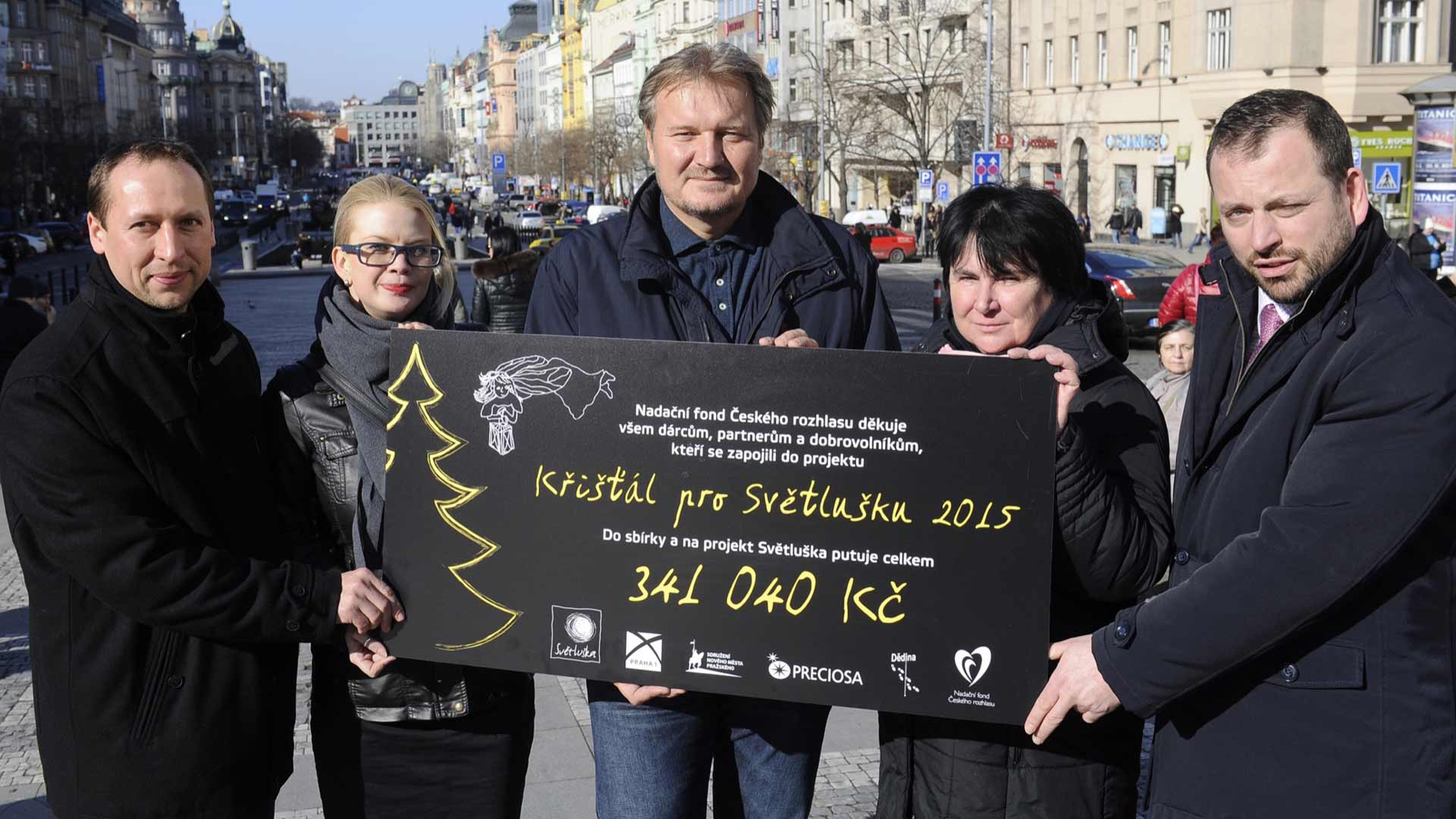 PRESENTATION OF A CHEQUE TO SVĚTLUŠKA
CZK 341,040 was raised by selling crystal ornaments at the Christmas markets, exceeding the proceeds in 2014 by tens of thousands.
The Director of the Světluška Foundation, Přemysl Filip, and a representative of Preciosa and the workshop for the blind, Dědina took receipt of the cheque from the Deputy Mayor of Prague 1, Daniel Hodek and the Chairman of our Association, Jan Adámek.

Our thanks to all those who supported Světluška by buying ornaments!