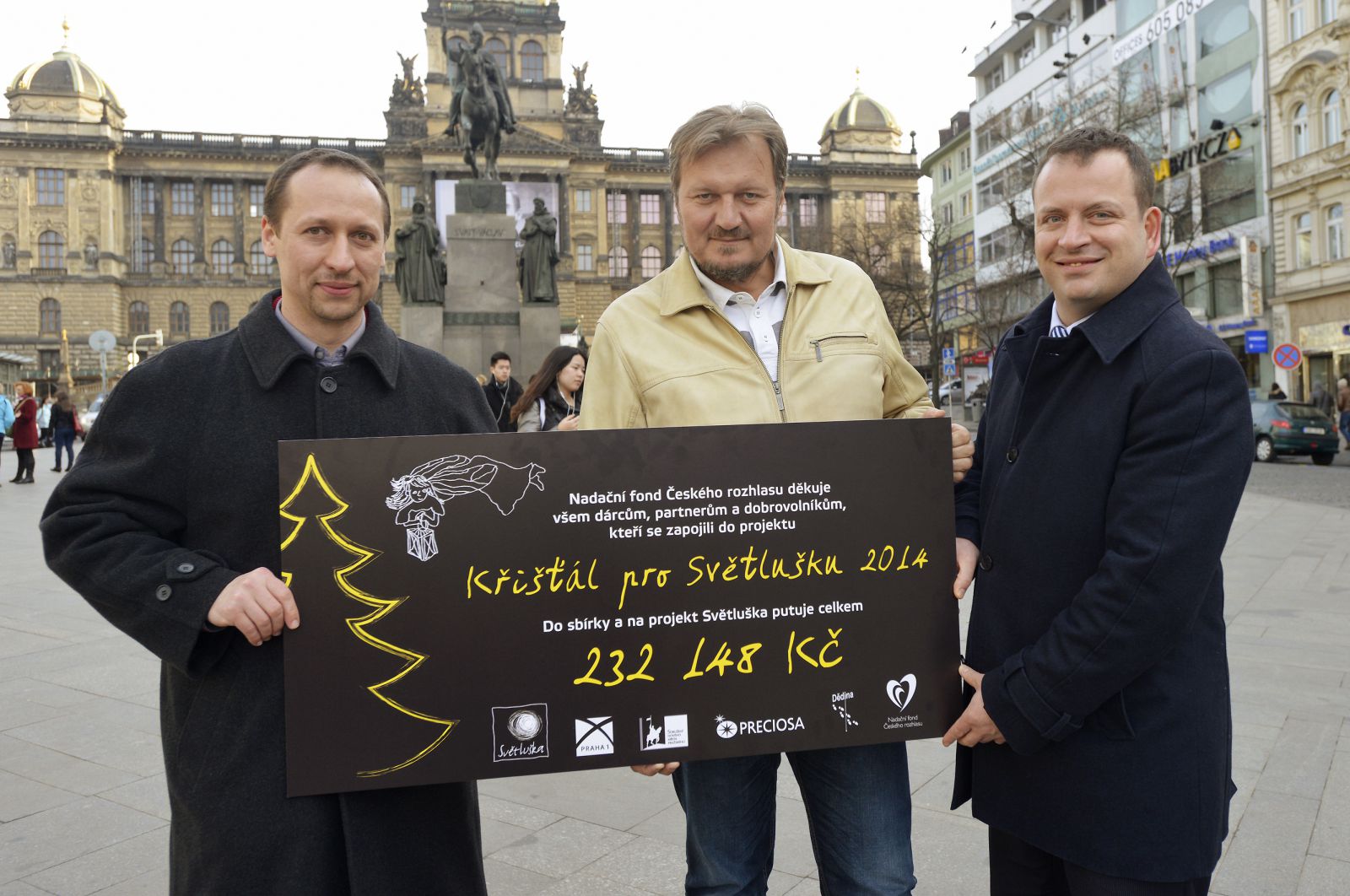 FORMAL PRESENTATION OF A CHEQUE TO SVĚTLUŠKA
A cheque with the proceeds from the Křišťál pro Světlušku project, which took place in December at the Wenceslas Christmas 2014 event was formally presented on Wednesday, 25 February 2015. The ceremony took place in the open air on Wenceslas Square in the presence of the Deputy Mayor of Prague 1, Mr. Daniel Hodek, the Director of the Czech Radio Foundation, Mr. Přemysl Filip and the Chairman of the Association for the New Town of Prague, Mr. Jan Adámek.
A total of 2,641 crystal ornaments were sold, with proceeds totalling CZK 232,148.
The press release can be found zde.