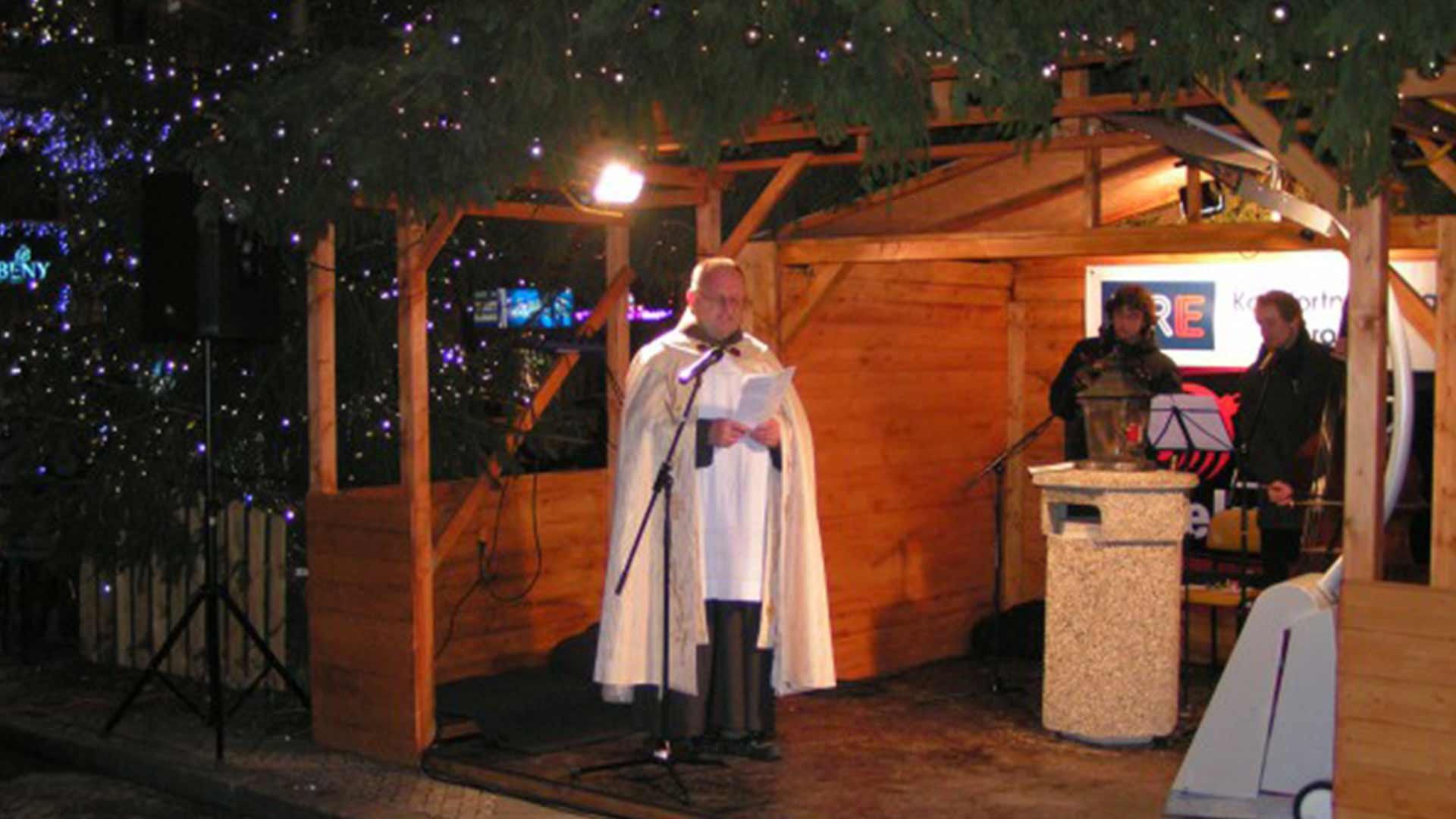 CHRISTMAS EVE MASS
A Christmas Eve mass will take place in the open air at the Wenceslas Christmas 2015 event on 24 December from 22:00 at the top of Wenceslas Square. We have organised this event for the fifth year in cooperation with the Franciscan Order of Friars Minor.
The mass will be celebrated by Pastor Antonín Klaret Dąbrowski.
Participants will receive a songbook from the organisers so they can sing along to the most popular Christmas carols such as: Půjdem spolu do Betléma (Let's Go to Bethlehem), Nesem Vám noviny (We Bring You the News) and many other favourites.
Come spend a pleasant evening with us.